(This is Not an official site, at the moment no official site exists)
AT40 with Shadoe Advertisements and More
Dial-up users: Please be patient as this page has several pictures to load.
Do you have an AT40 ad featuring Shadoe or other memorabilia? Please let us know so it can be added.
Below is an advertisement for AT40 that ran in 1989: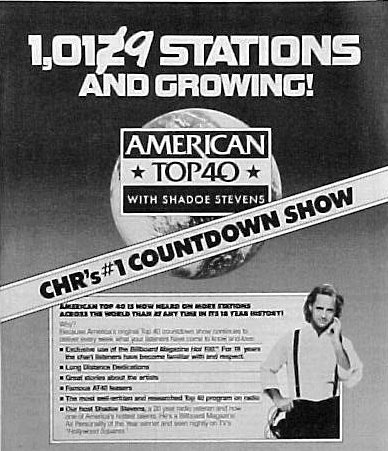 Debbie Gibson guest host ad from 1989: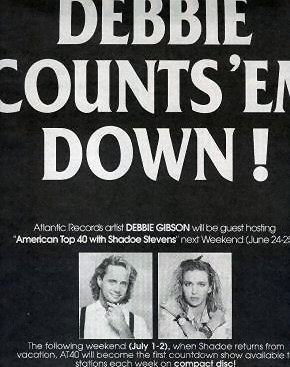 AT40 Postcard:
Though not technically an ad, this postcard appears to have been sent to people who wrote into the show.
1990 Ad for Campaign/Contest with Wind Song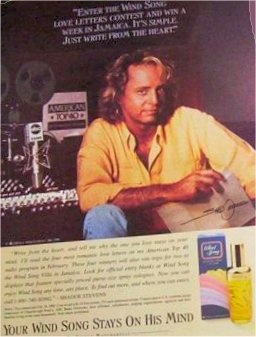 Late 1990/early 1991 ad for the Star Trek: The Next Generation Special: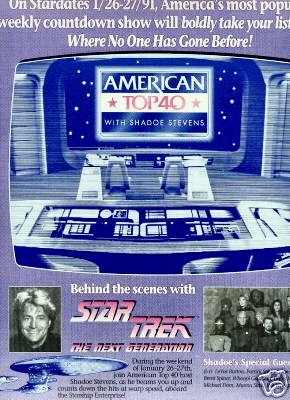 1991 Ad for 1992 Grad Night:
This is an ad for the final Grad Night special. Click the image for a larger version.
1993 Ad: Click for a larger version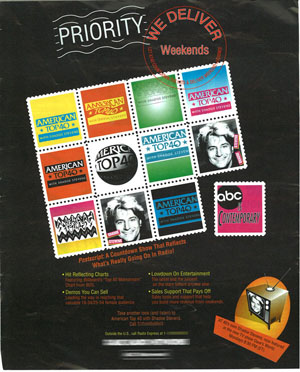 This page last updated June 20, 2008.
Images of Shadoe Stevens used with permission from Shadoe.
Some images taken off of ebay auctions. Ads often appear on ebay for sale.